INSPIRATION
who doesn't laugh, is not a serious person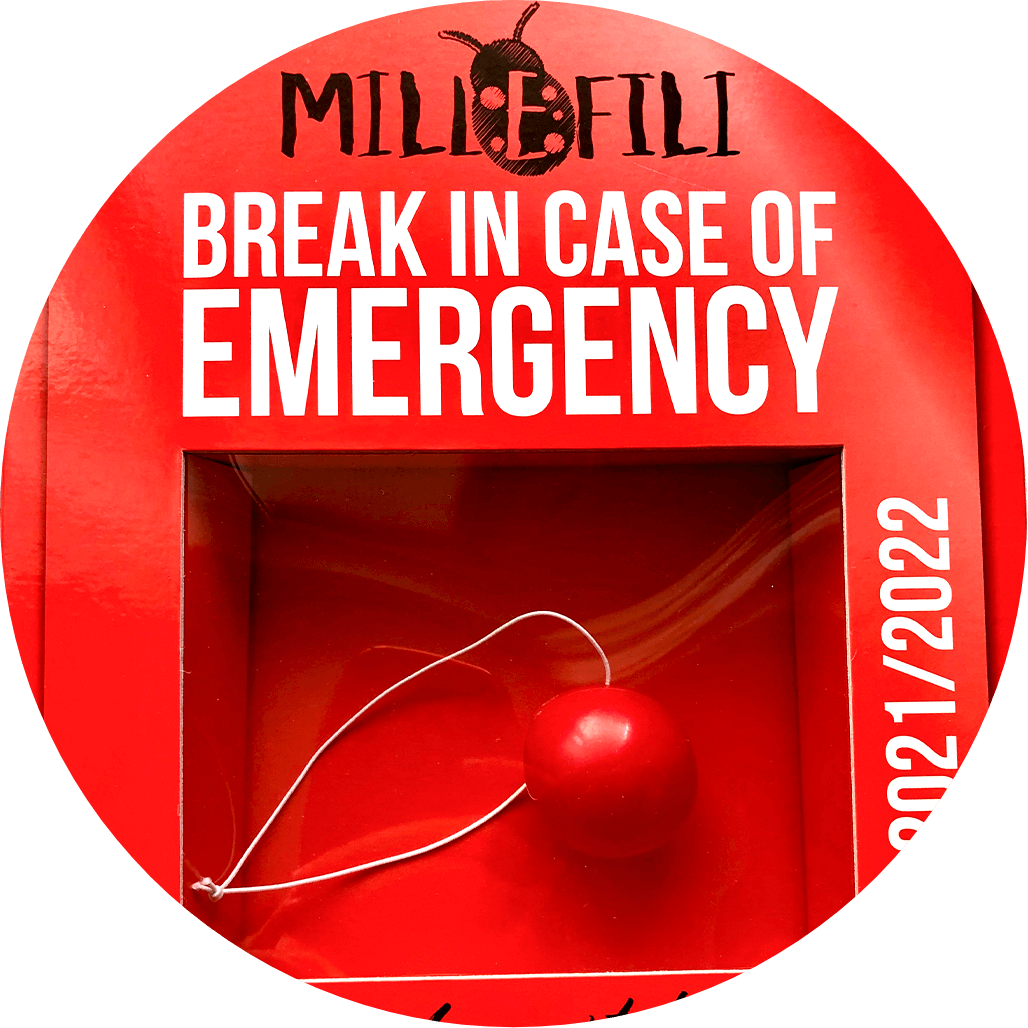 We started with a red nose, from the desire to laugh and bring a smile: we thought of supporting Soccorso Clown's activities (meyer hospital Florence)by purchasing red noses and inserting them on the cover of our general book. We want irony and to laugh together again. The book contains yarns, descriptions, technical data sheets and many useful information.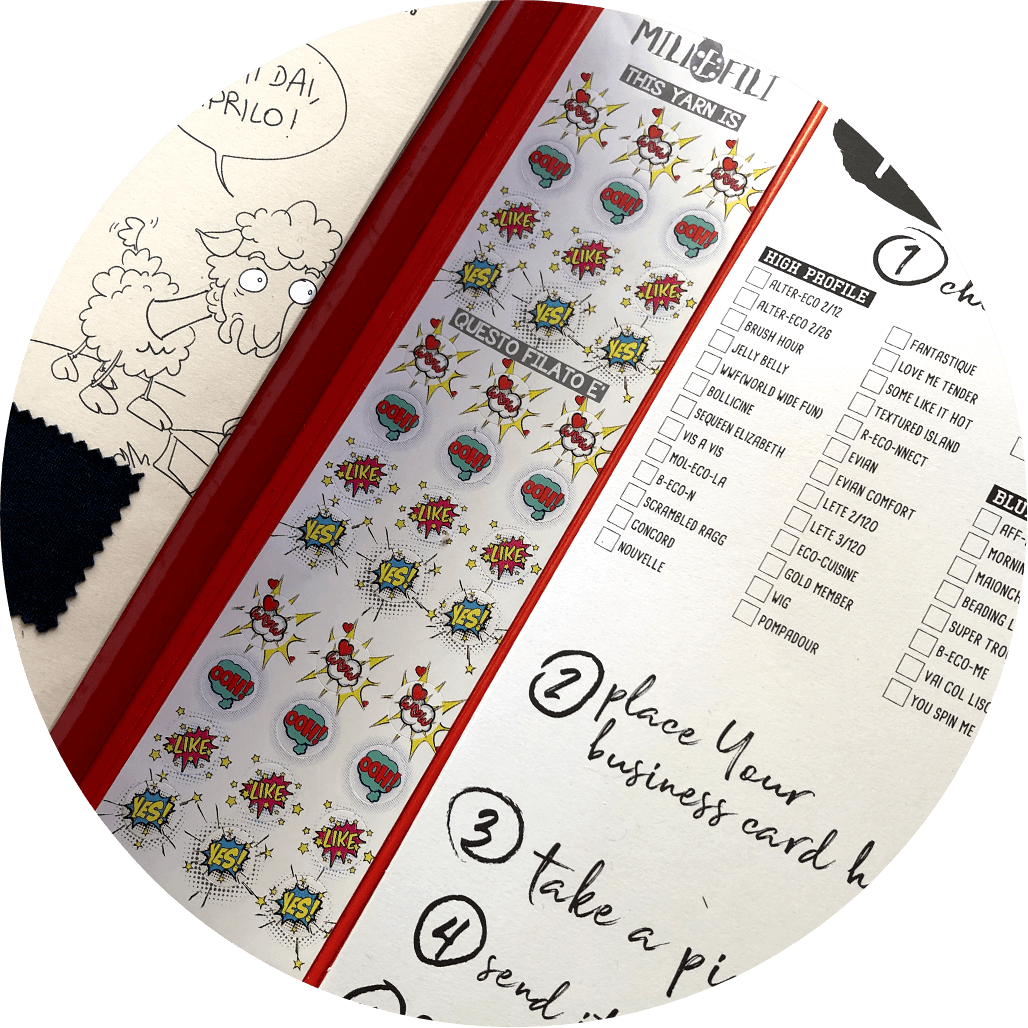 This year's book is more complete than ever: not only yarns, cards, folders and information but also stickers! We thought of creating Millefili-style stickers to make the selection experience even more fun. And after making your choice, just fill out the commission copy, take a picture and send it by email: ordering has never been easier!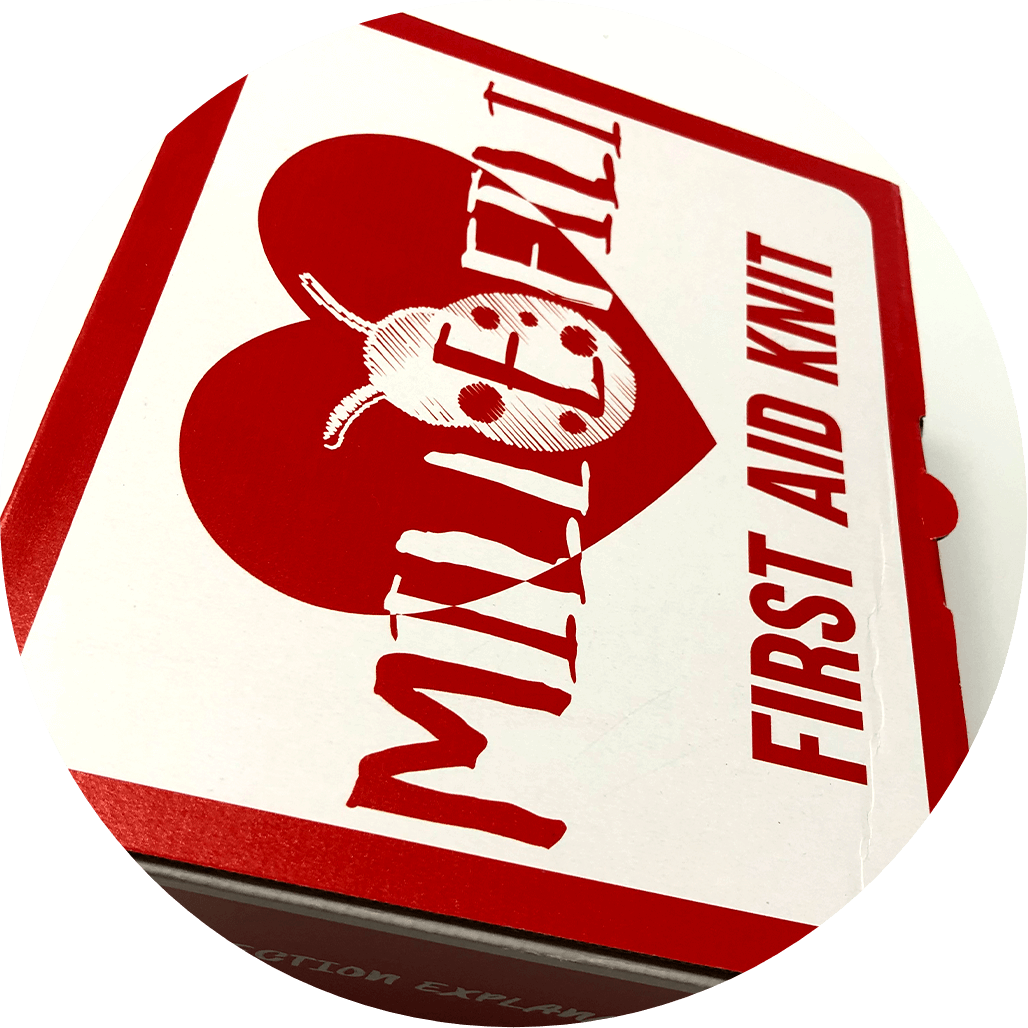 And the stitch box? Always in line with the theme! The box that contains them is a real First Aid Knit, a first aid kit always ready for use! A very special stitch box for a difficult year, so we all have a great desire to smile.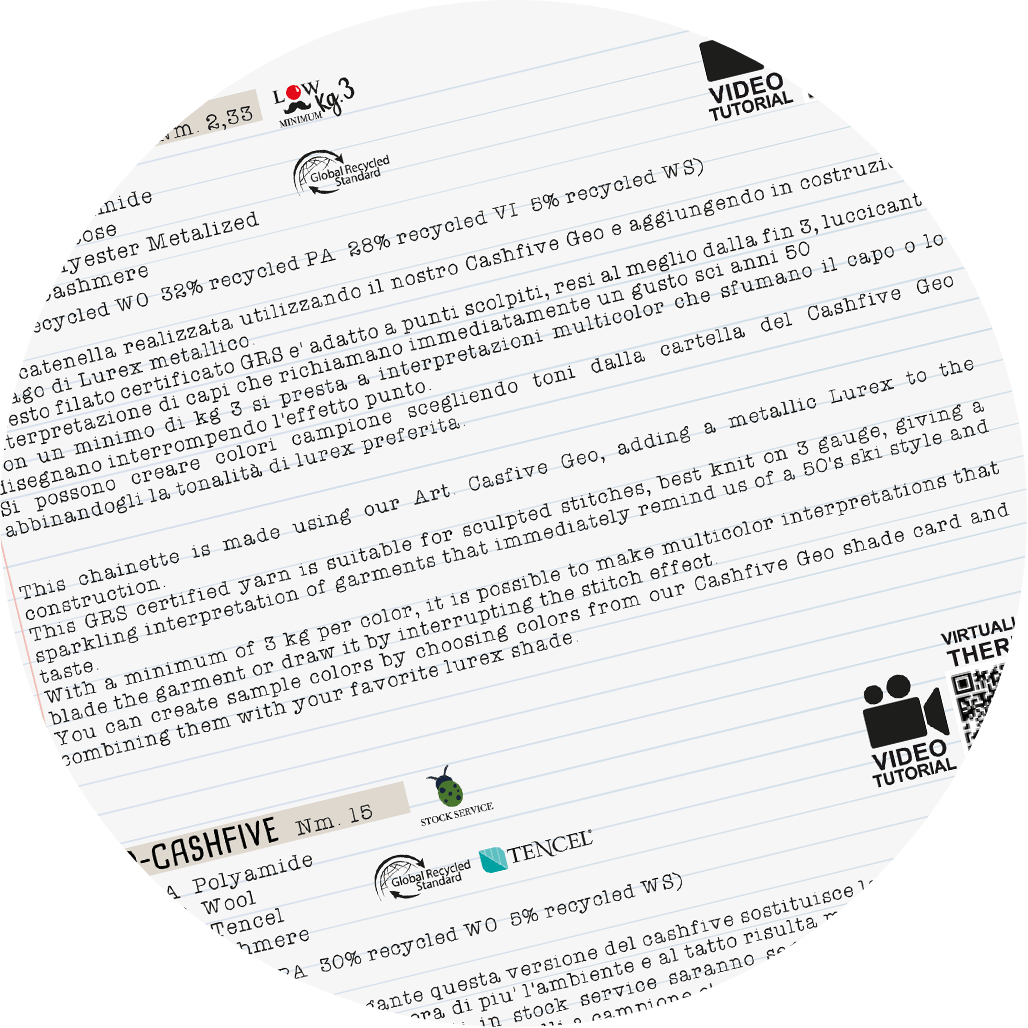 We always want to move forward, so for this reason the yarn books this year are not only accompanied by the QR code that refers to the site and the technical information but also to a virtual show that allows you to better value the quality of the products, with a click, to discover everything about the new collection. Everywhere in the world!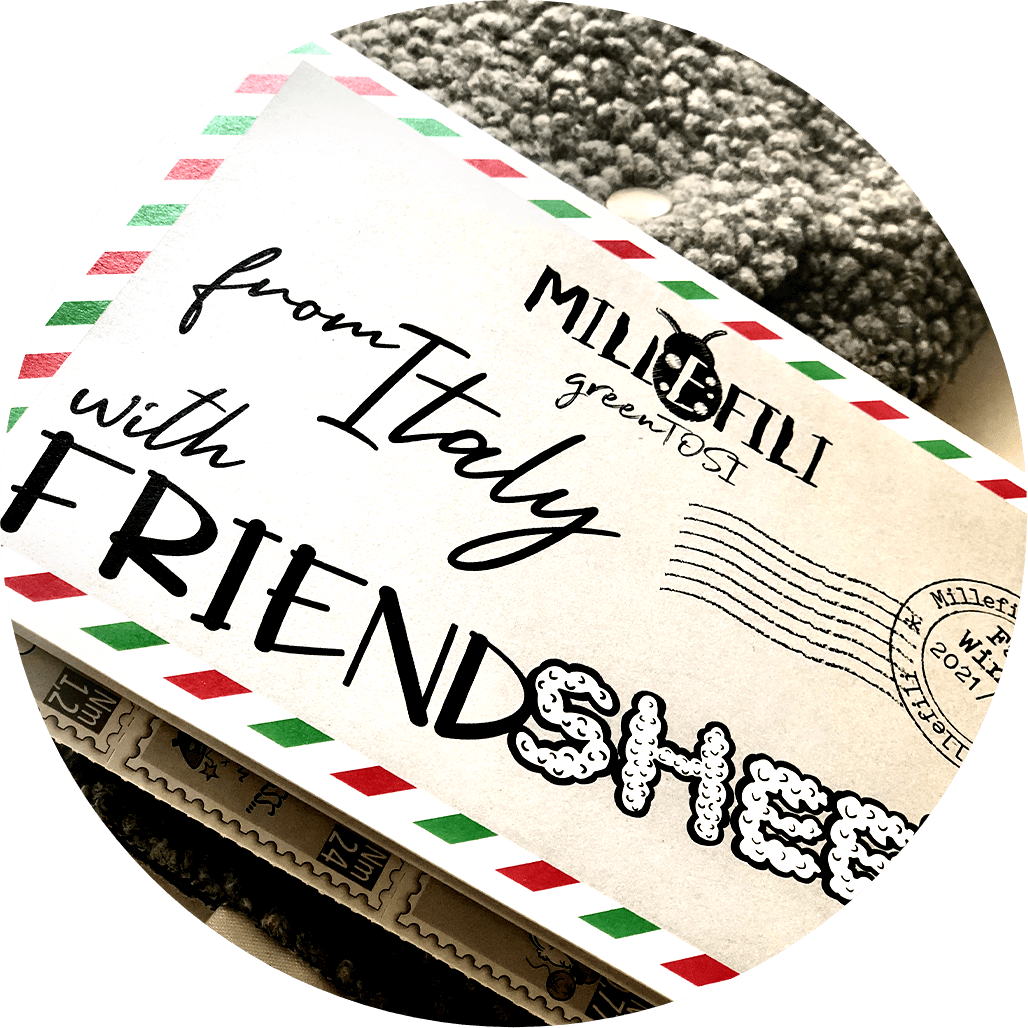 The studies of the stitches will be sent to customers, an extensive stitch choise research to better express the potential of the yarn. Always in Millefili-style! Stay tuned!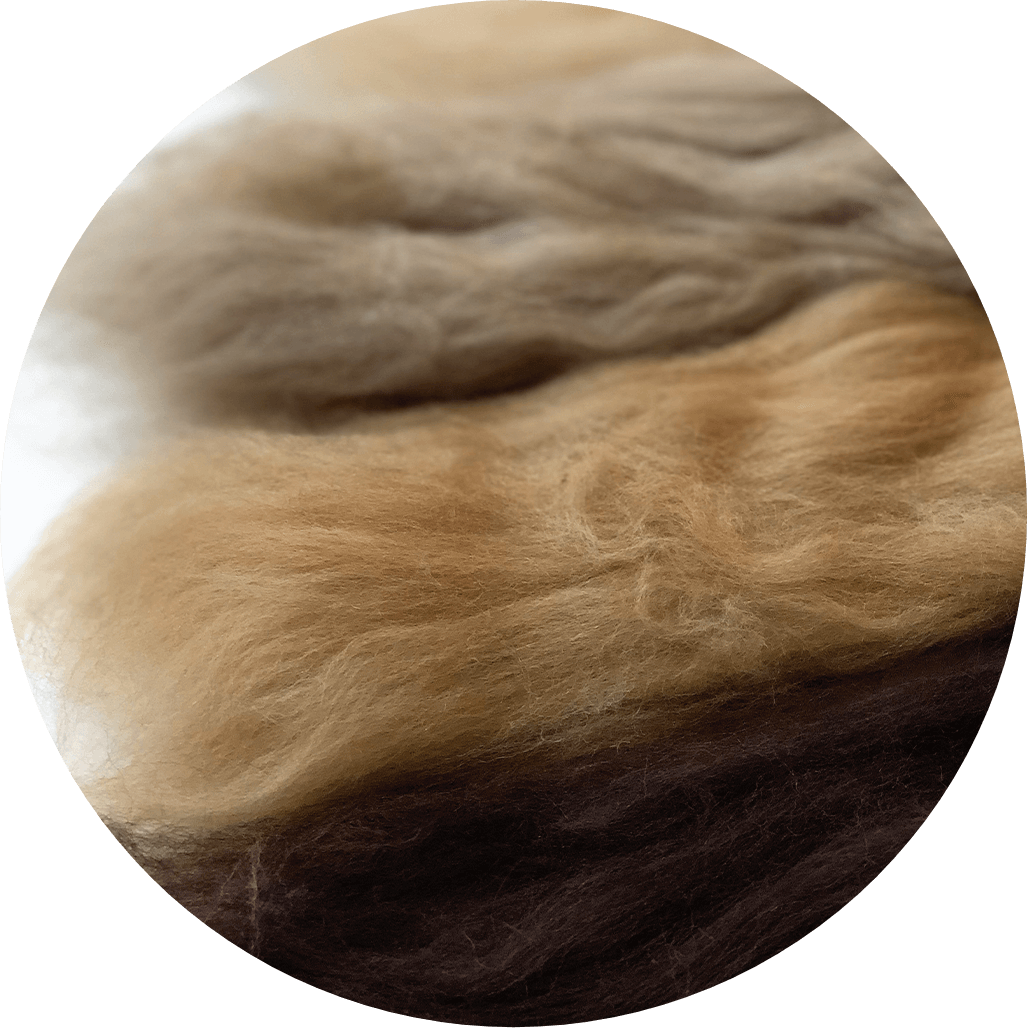 Origin and production processes of the yarns that form the Autumn Winter 2021-2022 collection are completely eco-sustainable: recycled raw materials processed according to the sustainability principles provided by over 12 certifications, this is how the excellence of Millefili's Fall / Winter 21-22 comes about. We believe in the creation of products that respect the environment and have a reduced impact on its natural resources but which still maintains a very high level of performance and quality. Because there is no planet B.